When a company has an On-Premise Consumption License, it must also have a Server Permit (also known as an On-Premise Permit) to be able34h≤≥ to serve liquor, wine, and high-gravity beer to its customers (Liquor-by-the-Drink License).
Permits to work as a server are valid for five (5) years, beginning on the day they are issued. Here is a 2023 guide to passing your on-premise alcohol permit exam.
Requirements for On-Premise Alcohol Certificate
A number of prerequisites must be met before registering for an on-premises alcohol certificate exam. To proceed with the alcohol education course, the following conditions must be met:
The minimum age requirement for applicants is eighteen (18) years old.

Within one (1) year after the date on which they apply for a Server Permit, applicants are required to complete a Utah-Approved Alcohol Server Education — O-PASS

Completion of an alcohol education course does not automatically qualify one for a Server Permit.

New servers have a grace period of sixty-one (61) days after their first hire date to complete the prerequisites and obtain a server permit. This leniency is only available to a server once per employment move.
Restrictions for Utah Alcohol Server Certification
The following are the restrictions for getting a Utah Alcohol Server Certification:
Applicants are prohibited from having a felony conviction for an offense that directly relates to whether or not the applicant is qualified to practice effectively, as decided by the commission.

Applicants must not have been convicted of any felony relating to the sale of alcoholic beverages, prohibited drugs, prohibited substance analogs, or any sex-related offense, or fraud, in the eight (8) years preceding the application.

Applicants and permit holders may not have had a prior employee or server permit or other similar permission granted in a foreign jurisdiction canceled by an issuing body within the last five (5) years.

No one may apply for a wholesale, retail, liquor-by-the-drink, or beer license or permit if they have any ownership stake in a license or permit that has been canceled by the using authority within the previous eight (8) years.
How to Get a Utah Alcohol Training Certificate of Completion
The fastest way to get your Utah on-premises alcohol certificate or off-premises alcohol server certificate is to take a course online. The state of Utah has approved a wide range of alcohol awareness training classes for you to attend.
Once you have passed the final test, you will be able to get your provisional certificate of completion.
What Sets Utah Server Training Apart from Easy Training?
There are two options for training for working with alcohol in Utah. This includes EASY training as well as on-premises server training.
This training is for people who work in restaurants, nightclubs, bars, taverns, and other places where alcohol is served to customers.
Eliminate Alcohol Sales to Youth (E.A.S.Y.)
The target audience for this training is store clerks who work in grocery stores, convenience stores, liquor stores, and other types of retail establishments that sell alcoholic beverages for on-premises consumption. Take note that all managers and owners who hold any type of license must instead complete the Mandatory Manager Training. This instruction is only available through the state.
Is Alcohol Employee Training Required by Utah Law?
Yes. The state of Utah requires that all employees who sell or serve alcoholic drinks get training within their first 30 days on the job. Training must be completed with a provider on the authorized list. After completing your training, you will be given a certificate of completion, which you can print and give to your employer as temporary proof that you have completed your training.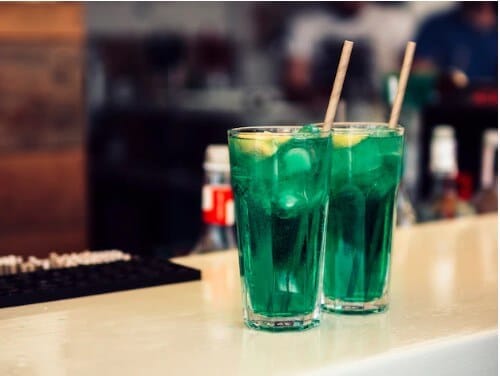 Your course completion will also result in a notification to the Utah Department of Alcoholic Beverage Control (DABC), which will result in the processing of your official card. DABC will NOT send you a physical copy of your official permit in the mail. To access it, you must print it from their website.
How Long Does Alcohol Employee Training Last?
The on-premises server training certificate will expire three (3) years after it is issued. The EASY training certificate is valid for five (5) years from the date of issue.
Why Should I Take Utah Alcohol Server Training?
To begin, if you want to work in an industry that serves alcohol or other alcoholic beverages, you must first complete on-site training, EASY training, or management training. It's written in the code. Furthermore, understanding Utah's alcohol regulations may assist you and your business in avoiding a legal offense and the associated penalties.
Serving or selling alcohol to those under the age of 21 is punishable by steep fines, which the DABC enforces. Also, if you learn how to serve alcohol in a responsible way, you can help make the public safer by reducing the number of drunk drivers.
What Jobs Am I Eligible for With My Easy or On-Premise Server Training?
It is determined by the path you choose. If you complete the EASY training program, you may be eligible for positions in businesses that are licensed for off-premises sales. These are not managerial positions. To put it another way, work as a sales clerk in a grocery store, convenience store, or liquor store.
If, on the other hand, you want to serve alcohol and other alcoholic beverages for consumption on the premises of a business, such as a bar, restaurant, or hotel, you'll need special training.
Easy Alcohol Permit in Salt Lake, UT, Can Help You Obtain Your Alcohol Permit
In Utah, you have to take a course before you can get a liquor license. There are several online courses you can take. To learn more about obtaining a liquor license in Utah, please contact Easy Alcohol Permit, and our team will walk you through the process.