How to Get Your Alcohol Server Permit in Utah
The State Of Utah has stringent rules and regulations regarding selling and serving alcohol. Those who work in the food service industry may find themselves needing to be able to serve alcoholic beverages to their customers, and the state only allows them when they have an alcohol certification to serve the alcohol legally.
There are two general types of alcohol permits in Utah and you need one of the permits before you can provide responsible alcohol service.
The "off-premise" alcohol permit is specifically for selling alcohol in convenience stores, grocery stores, liquor stores, and other retail outlets.
The "on-premise" alcohol permit is for those serving alcohol to customers in restaurants, bars, clubs, taverns, and other food and beverage service establishments.
This on-premise server training is offered through our Easy Alcohol certification program.
Who Needs to Learn About Responsible Alcohol Service in Utah?
Suppose you are planning to obtain a job in the food and beverage service industry. In that case, you may need to take alcohol server training (training for managers is also available to those who need it verified by the state) before you can legally be an alcohol server.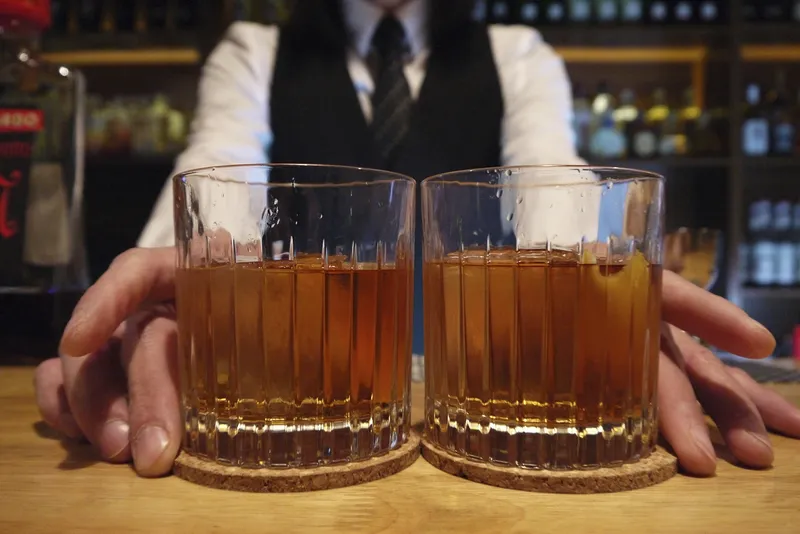 Within 30 days of your hiring date, the State Of Utah requires that you take and pass the alcohol training certification program.
Those found violating the law and selling or providing alcoholic beverages to customers without their required documentation and valid license number on file can be charged with a misdemeanor.
The training program teaches you how to check the patron's license for date of birth (selling alcohol to minors is illegal) and prevent substance abuse at your restaurant.
Business owners who have employees who have not taken and passed the training course will also face penalties from the government. Obtaining permits and the right certificate is critical when serving alcohol and beer on the premises.
How Do I Get My State-Approved Alcohol Certification?
With Easy Alcohol Permit in Utah, getting your alcohol certification is simple and fun. Our course is designed to be interesting while also teaching you all the necessary information required by the State Of Utah.
The course is approved and meets the requirements by the State of Utah. The video is divided into 7 sections. Each section has real-world stories and anecdotes told by experienced instructors with comprehensive knowledge of the Utah laws governing the sale and service of alcoholic beverages, including beer, wine, and spirits.
After each of the 7 sections, you will be given a short quiz designed to ensure that you have absorbed all of the information taught in that lesson. With our program, you can work through it at your own pace, completing it all at once or breaking it into sessions.
EasyAlcoholPermit.com also includes interviews with:
As long as you complete the entire video with quizzes, you will be ready to take the test at the end.
Following the completion of the video, you will be given an exam to obtain your on-premise alcohol permit, valid for 3 years before it will need to be renewed. When you have passed the exam, we will automatically submit your results to the State Of Utah.
You can re-watch the video and try again if you do not pass the exam with a 75% or higher the first time. With our program, you have 3 attempts to pass the test to obtain your certificate.
Those who are interested in the course can sign up, pay the one-time fee of $15.99 (which can be bundled with the food handlers permit for a discounted price of $36.95), and begin the course. We do not charge any extra or hidden fees for your on-premise alcohol certificate.
Why Take the Responsible Alcohol Training through Easy Alcohol?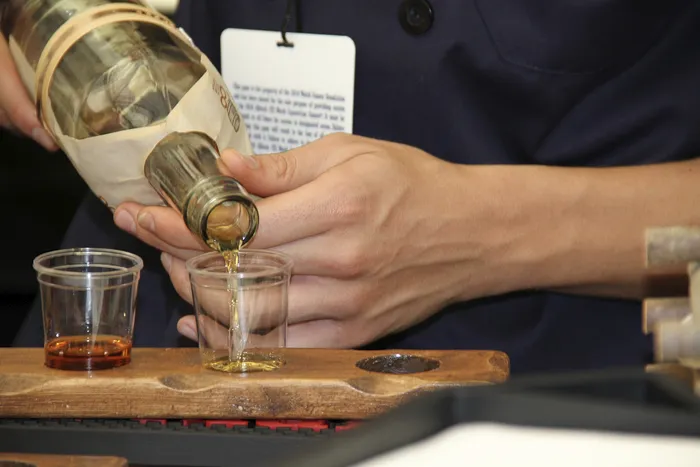 When you invest in the alcohol certification training course through Easy Alcohol, you can trust that you have invested wisely. The Utah Division approves our training course on Substance Abuse and Mental Health.
When you receive your permit, you will be eligible to serve alcoholic beverages at any business in the state. Unlike other certificate courses, ours is unique because we have designed it to be fun, simple, interesting, and informative. By including special interviews with individuals from the S.B.I. and D.A.B.S., the State of Utah, and owners of local bars and restaurants, we believe that our program makes the information memorable through the stories these experts tell.
The course is engaging and interesting, so you will not get bored while trying to obtain your on-premise alcohol certificate.
Sign Up Now to Take the Alcohol Server Training!
If you are searching for a training course for serving alcohol in the State of Utah, you have come to the right place. Getting your certificate for serving alcohol should not be a struggle, and our program ensures that you are learning in an engaging atmosphere.
The government requires you to have this training, and Easy Alcohol believes that it should be a memorable experience.
It is essential that you remember all of the information you are taught in this training program, and one of the best ways to absorb the material is to connect it to a story. Remembering facts and figures is one thing, but being able to recall a real-life instance when the training content becomes relevant is a massive boost to the memory.
At Easy Alcohol, we make the training process as fun and straightforward as possible. We believe that you and your employer will benefit from our class, and your employment depends on your ability to pass the course.
With the Easy Alcohol certification course, you can rest assured that you will certainly remember the content and be able to implement it in your next employment opportunity.
Take the course now!